Difference between Skid Steer Loaders and Track Loaders

Dec. 21, 2021
Follow wheel loader supplier HBXG to find the difference between the two loaders.
Skid Steer Loader
Skid steer loaders utilize the motors and lifting arms of relatively small machines. These arms are used to attach various labor-saving hand tools or attachments. Many people refer to skid steer loaders as "bobcats".
Around 1957, the Keller brothers of Minnesota invented the first skid steer in 1957, with two front wheels and one rear wheel. After creating a few prototypes, they caught the attention of a local equipment dealer named Melroe. They eventually developed a more powerful clutch-driven gearbox and a four-wheel version that quickly became a hit. The Bobcat's nickname was "fast, tough and agile" - just like a real bobcat! Since then, the name has been associated with skid steer steering.
The skid steer loader has four wheels, each side synchronized and mechanically locked. The left drive wheel runs independently of the right drive wheel. There is no separate steering mechanism. Each side of the machine is driven independently at a different speed, and the machine turns by "skidding" or dragging fixed or non-driven wheels on the ground. Unlike tracked vehicles such as excavators, the high ground friction created by skid steer can tear up soft or delicate surfaces. Skid steer loaders are capable of making zero-radius turns, making them more maneuverable than excavators or backhoes.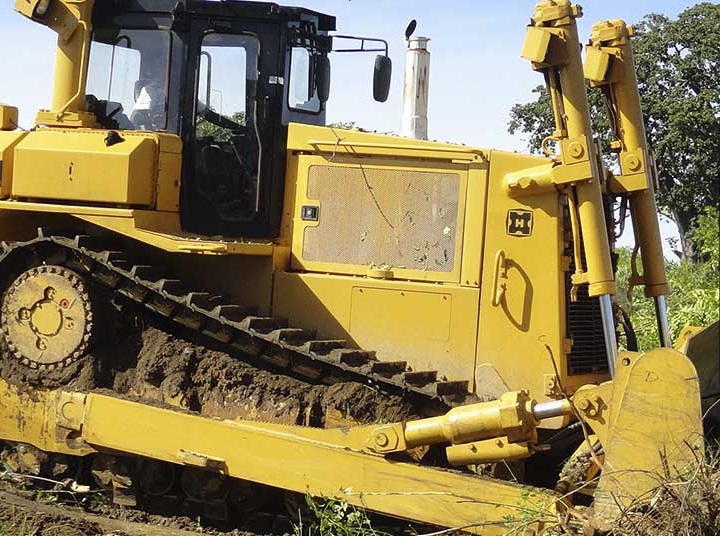 Track Loaders
Skid steer loaders equipped with tracks rather than wheels are known as multi-terrain loaders or more simply as track loaders. Tracked loaders are used for jobs that require more ground contact, especially on softer ground such as snow, swampy areas, construction sites with soft surfaces, etc. Crawler loaders are usually wider and almost impossible to tip over, while wheeled skid steer loaders are a higher risk. Crawler loaders are also typically heavier machines with more horsepower and greater hydraulic flow, and can carry heavier loads.
Almost all modern skid steer loaders and track loaders are equipped with universal quick connect plates on the front to allow easy attachment of any number of skid steer attachments on the market. Mechanical or hydraulically operated attachments can be selected for skid steer loaders. Examples of mechanical attachments include: buckets, blades, thrusters, brooms, forks, risers, silt fence installers and grapples. Hydraulic attachments may include: crushers, trenchers, augers, mowers, hammers, breakers, tillers and more!
Select
Skid steers and subsequent track loaders are incredibly revolutionary inventions for the American construction and agricultural industries. However, they were more prevalent in North America than in Europe. To this day, skid steer loader designs continue to improve and produce more and more variations.
When choosing between a skid steer or compact track loader, keep the basics in mind, consider the location and check the overall cost. Please contact us to find the quote.