Specifications and Features to Consider When Purchasing A Bulldozer

Apr. 19, 2022
HBXG is the pioneer of crawler bulldozer manufacturing in China. We have more than 20 national patents, a national R&D center, a strong team of professionals, and approval for ISO 9001 quality control system registration and national metrology control system registration.
1) Crawler or wheel
Of the two types, wheeled bulldozers are faster and more flexible. This is important in some applications, such as keeping haul roads open in open pit mines, but not getting in the way of haul trucks. In other parts of the mine, the thrust of a heavy-duty crawler machine is a better choice. Crawler machines can perform deep excavations in the early stages of road construction, while wheeled bulldozers can complete earthmoving jobs faster. If job site mobility is not important - all the work is done in one place - then use a crawler.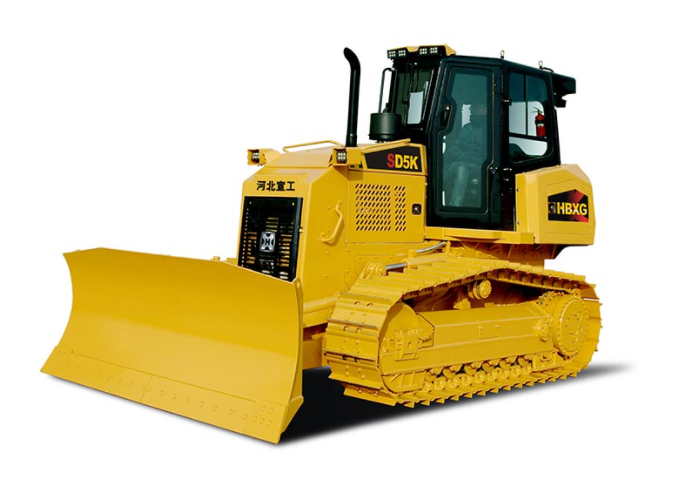 2) Oval landing gear
The crawler on a bulldozer rotates on an oval frame. Some manufacturers now offer so-called pyramid-shaped frames with overhead drive sprockets mounted above the front and rear track idlers. The main advantage of this triangular arrangement is that it keeps driveline components out of the mud and less prone to clogging. However, it has a heavier chassis and higher maintenance costs. The oval design is suitable for most applications and can generate more traction on hard surfaces.
3) Horsepower and weight
Horsepower and working weight are most important in dozers. That's because together they translate into charisma! How imposing! How much dirt or rock can a bulldozer produce that can be pushed and pushed away. Small bulldozers fall into the 80 horsepower category and weigh 9 tons. The heaviest bulldozers are tracked bulldozers, and the very largest bulldozers use 360 horsepower engines to move more than 40 tons. The really big bulldozers approach 1,000 horsepower and weigh 115 tons or more.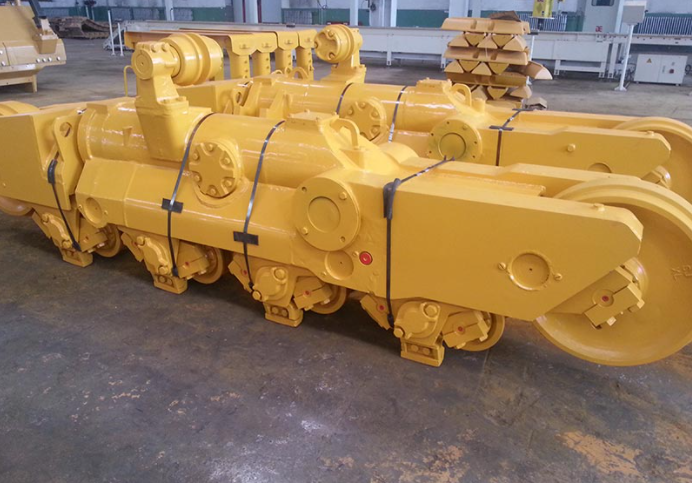 4) Blades and Splitters
Dozers can be configured to accept a variety of attachments, but in most cases they are the main body of blades, splitters and winches. As mentioned earlier, blades come in several basic designs and widths. The looser usually loosens the soil for grading and is available in single or multi-handle designs. Winches fixed to the rear of the dozer facilitate recovery of stranded vehicles, lowering of tower structures and other traction applications that utilize the weight and stability of the dozer.
5) Cabin and Comfort
Today, most dozers have pressurized, factory-installed cabs with AC and heating. However, many used bulldozers have simple anti-rollover open-air operating spaces, which is sufficient in some seasons. In repetitive applications such as quarries and mining operations, having a workstation with a controlled environment is an investment in productivity: dust and noise can take a toll on operators after a few hours.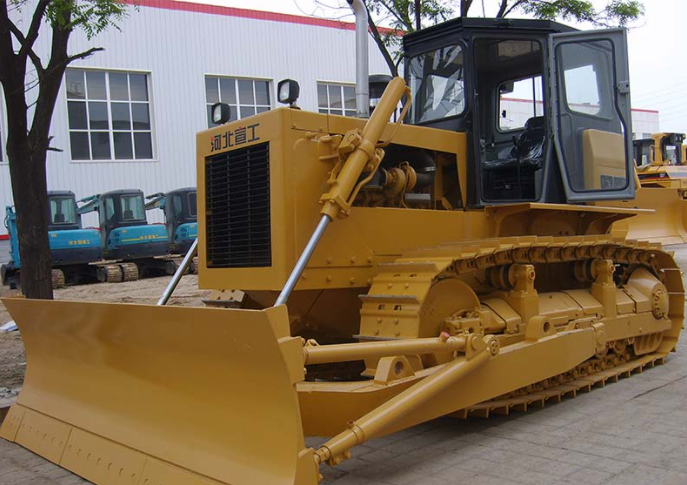 Please contact HBXG to get your unique bulldozer, and we welcome your inquiry