Types of Bulldozers and Uses

Dec. 19, 2022
Dozers are heavy equipment with a heavy, wide blade mounted on the front of the tractor. It is commonly used to perform tasks such as pushing, digging, excavating, and leveling materials such as soil and debris on a variety of job sites. It can be used in many different areas of work.
Different types of bulldozers vary depending on their use, and this article will take you through the general bulldozers and their applications and uses.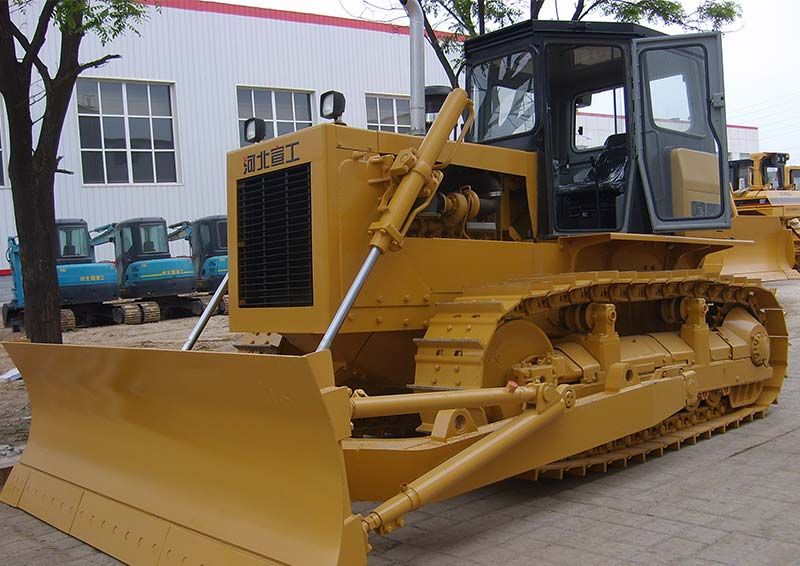 Crawler bulldozer
Types of bulldozers
1. Crawler bulldozers
A crawler bulldozer runs on tracks like a tank and looks like a tractor. It is used to push sand and other heavy loads from one place to another.
A crawler bulldozer is a tracked vehicle that does not come with any tires. They are available in various sizes. Large crawler machines have a loosener at the back end of the machine that is capable of breaking up any hard surface. It is also able to traverse dense and irregular terrain because the tracks provide it with a lot of traction. The plate at the front of the tractor is used to move sand and other heavy loads.
2. Wheeled bulldozers
A wheeled bulldozer is usually larger than a tracked bulldozer. It may give you better maneuverability because it has tires, which makes it easier to maneuver. Wheeled bulldozers are equipped with large, heavy tires that allow them to operate properly. They are also equipped with fully articulated hydraulic steering and usually move on smaller axles that are very easy and flexible to operate. This makes it suitable for use on the soft or sensitive ground as the tires are gentler than the tracks.
Wheels are the type of bulldozers used in most construction programs, such as water parks and sports stadiums. Their high efficiency and performance make them suitable for this type of work.
3. Mini bulldozer
Mini bulldozers are much smaller than traditional bulldozers and are also known as compact bulldozers. This is ideal for projects that require a higher level of mobility and versatility than their larger counterparts. Because of their small size, they can be effectively deployed on different types of projects that require tasks such as grading and batch cleaning.
Different types of blades.
S-blades
This is the shortest blade type and has no flanks. This blade is usually attached to the arm at the lower rear corner of the blade. Straight blades are ideal for processing fine and medium to hard-density materials. Dozers with S-blades are typically used for pile digging, backfilling, grading, and late soil.
U-blades
U-blades are the largest blade type in terms of height and width and are typically used to work on soft to medium-density soils. Dozers with U-blades are used for tasks such as trenching, hauling, pushing, and crowning.
SU-blade
This base plate combines the features of the S-blade and U-blade, giving it greater penetration and enhanced versatility. It is narrower, with less flex and flanking, making it ideal for long-distance dozing.
The SU blade can be used effectively to push soft to medium-density sandy soils. the SU shovel blade is used for tasks such as trimming, moving heavy loads, piling, and trenching.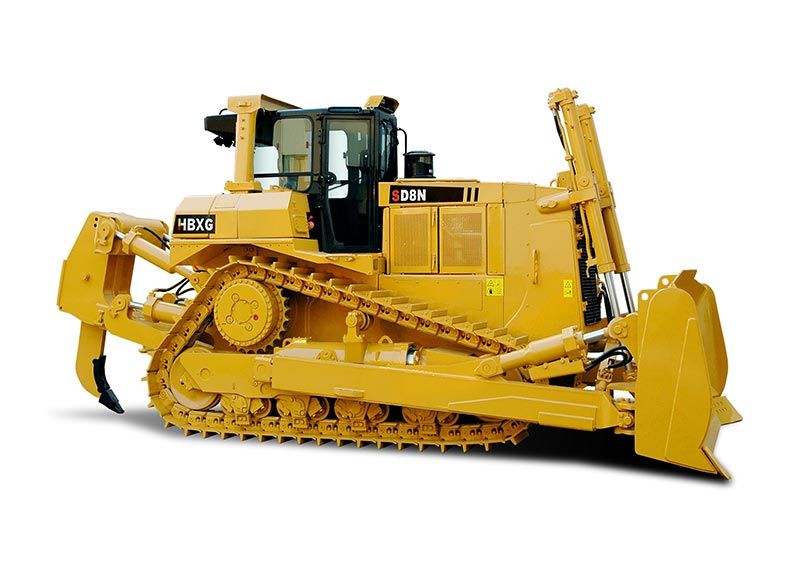 Crawler bulldozer
What are the uses of a bulldozer?
Bulldozers are most commonly used for demolition purposes. But they are not only responsible for destruction, they can also be used for many other purposes.
Bulldozers can be used for construction projects and land clearing. It is not uncommon for brush and natural vegetation to need to be removed from an area before construction excavation or building can begin. Bulldozers can quickly remove unwanted trees, brush, and other debris.
Earthmoving is also one of the most common applications for bulldozers. The machine's front blade pushes dirt, mud, sand, or any "muck" that needs to be moved upward.
Bulldozers can also be used to build roads and sidewalks. Just as existing vegetation needs to be cleared from a construction site before a project can begin, roads need to be properly cleared and graded to a flat level before any paving or mulching can begin.
For more information, please visit this link.