What Should I Consider Before Buying A Bulldozer?

Aug. 31, 2021
When it comes to buying a bulldozer, most people have little to no idea what to look for. Most people worry about price, but there's a lot more to making the right decision about buying a bulldozer. Here are some tips from bulldozer manufacturer HBXG to help you choose a high quality dozer that is right for you.
Check the Chassis
The undercarriage of a dozer must always be considered based on the terrain and environment you wish to operate in. The most common types of undercarriage include standard and heavy-duty. The standard landing gear is more suitable for construction, landscaping and similar projects. It requires improved oil seals to extend its life and durability. Heavy-duty, on the other hand, has all the features of standard landing gear but with enhanced components such as steel plates for maximum strength. They are mainly used in rugged terrain, such as rocky or sloping environments. Before buying a dozer, it is important to know exactly what kind of terrain they will be working on.
Check the hydraulic system
Before buying a dozer, check and make sure that the hydraulic system and attachments are in good working order. The controls should be easy to manage and the attachments and hydraulics should be fast enough. The main check is that the soil crackers and blades are working properly.
Equipment Safety
Whether you are working on a large job or a small residential job, site safety is essential. You want to keep yourself and your employees safe. That means you should know how the dozer and its attachments operate and what criteria should be met when selecting a dozer for your site. When buying new heavy equipment, you need to make sure that the attachments meet the latest standards. When it comes to used equipment, make sure there are no specific out-of-book modules that would affect the safety or usability of the equipment. It is a good idea to ask the previous owner about the specific operating mode he/she used on the equipment.
Your budget
Getting the right bulldozer is not just about the type of equipment you need. You also need to consider how much the machinery will cost and how much you can afford to pay for your project. Whether you're buying a used dozer or a new one, it's best to make sure you're getting the total value of your purchase. Used equipment will most likely cost less, but it is important to make sure they are purchased from a trusted supplier and that the equipment is in good condition. A new dozer is relatively more expensive, but if properly maintained, it can be a great asset.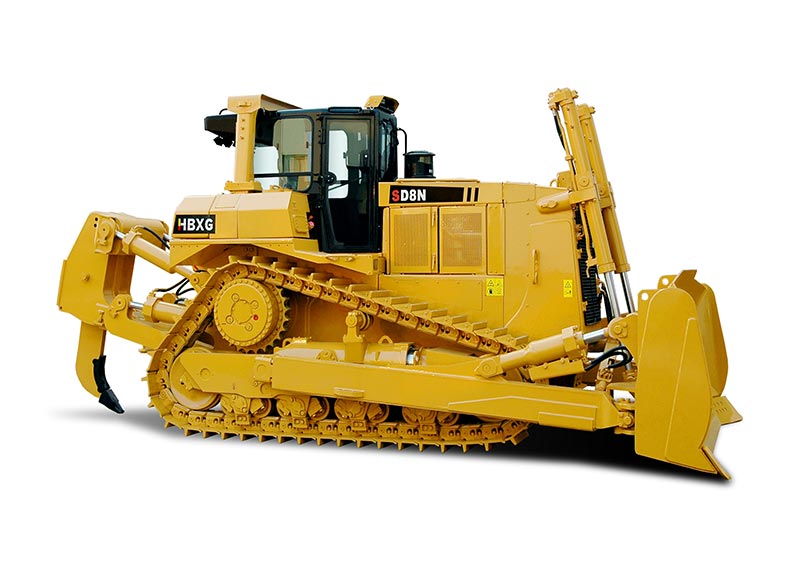 The job site
Various industries use bulldozers for multiple tasks, each project is different and each job has different needs. This leads to knowing the size of bulldozer they need. Do you want a small bulldozer or a big bulldozer? Small bulldozers are easier to transport. The size of the bulldozer also determines the suitability of the ground on which you plan to work. Considering what you will be using the dozer for can help you determine what you need from the machine in terms of size and attachments.
Availability of spare parts
Make sure your dealer has all the specific parts that will go into the dozer during maintenance and repairs. It is also good if your dealer can provide you with services such as maintenance, support and warranty. It is highly recommended to purchase your dozer from a trusted supplier and make sure the warranty terms and process are clearly outlined. It is important to realize that it can be difficult to fix problems on a dozer, so always make sure someone knows what they are doing when maintaining and repairing your dozer.
Up-to-date specifications
Learn about the types of equipment available and see which one is best for you. Learn the latest dozer specifications to ensure you get the most power and use for the task when you buy or rent.
Necessary Maintenance
You'll need to refuel, lubricate and maintain parts on your dozer frequently - sometimes all day. The frequency of your maintenance schedule depends on the machine and the work you do. Learn how to maintain your dozer, whether you rent or buy it, to keep it in good condition.
Support Warranty
This is one of the main benefits of a dealer relationship, as it offers the greatest potential for maximizing your return on investment. In addition to the standard coverage offered by the manufacturer (if you purchase a new machine), the dealer will offer a comprehensive program that addresses regular service and maintenance, customer support in the event of a breakdown or other problem, and extended warranty coverage.
Stop waiting and contact here now to purchase the unique bulldozer for yourself.