Bulldozers and Their Applications in Construction

Jul. 09, 2022
Bulldozers are important pieces of heavy equipment used in numerous industries and applications, including construction, mining, agriculture and landscaping. Bulldozers are characterized by their tractor-style bodies and sheet metal blades on the front. Some models may also have an attachment on the back to perform a variety of other functions, such as excavation. The most common attachment is the soil cracker, which acts like a giant claw. Bulldozers run on heavy-duty tracks to provide better grip and maneuverability on uneven terrain.
What is a bulldozer used for?
A dozer is a bulldozer designed to push large amounts of gravel, soil, sand and other loose materials. They were originally used by farmers as tractors to plow and reclaim land. Over time, bulldozers have evolved to be able to adapt to a variety of environments and applications with high efficiency. Today, bulldozers are used for everything from building roads to clearing construction sites.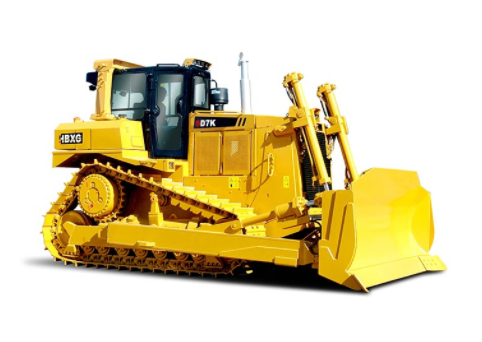 Types of bulldozers
Bulldozers are divided into three main categories.
Crawler Bulldozers
Crawler bulldozers, also known as tracked bulldozers, have thick plates for loading and pushing heavy loads. They are ideal for maneuvering and transporting heavy materials over uneven surfaces, and they perform well in applications with challenging terrain. Large crawler tracks may be equipped with looseners to crush and clear dense ground.
Wheeled bulldozers
Larger and more maneuverable than crawler dozers, wheeled dozers run on smaller axles and are equipped with tires for better handling. These types of dozers are great for grading and moving material, and they work well in soft soil areas because tires do less damage to the soil than tracks.
Mini bulldozers
Also known as compact bulldozers, mini bulldozers are smaller, faster, and more maneuverable and versatile. They are ideal for maneuvering in tight spaces and performing fast work. Mini bulldozers are used for many different functions, especially in the construction of residential projects where space is limited.
Each type of dozer is available in different sizes and can be fitted with several different blades, including
S-blade: A short blade without flanks.
U-blade: A universal blade with a curved shape and large flanks
SU-blade: Semi-universal blade with a slightly curved shape and a narrower shape with side wings.
Angled blades: Bi-directional blades that provide angular movement.
Power-Angle-Tilt (PAT) blade: Controlled, multi-directional blade.
Which dozer you need
Choosing the right dozer is critical to the safety and efficiency of your project. To determine the right dozer and shovel type for your needs, you must consider key factors such as project type, terrain type and material movement requirements.
If you're not sure which type of dozer you need, the experts at HBXG can help. Our experienced sales team has in-depth knowledge of all the equipment in our inventory and can quickly determine the best solution for your specific project requirements.
At HBXG, we have a large selection of new, used and rental bulldozers to choose from. To learn more about the products we offer, contact us today.