Faqs and Tips for Digging With A Bulldozer

Jul. 02, 2022
Digging with a bulldozer may sound strange, but many gardeners consider them to be an excellent tool for many jobs. When it comes to heavy machinery, most of us tend to think of excavators as the primary digging tool. They have all the attachments, which is why bulldozers seem to be lacking.
Bulldozers can dig ponds and other shallow structures, but they are not the best for deep holes. Bulldozers don't have the equipment to move vertically to dig out the right amount of soil. You can get a backhoe attachment that makes it work similar to an excavator, and it can dig any type of hole.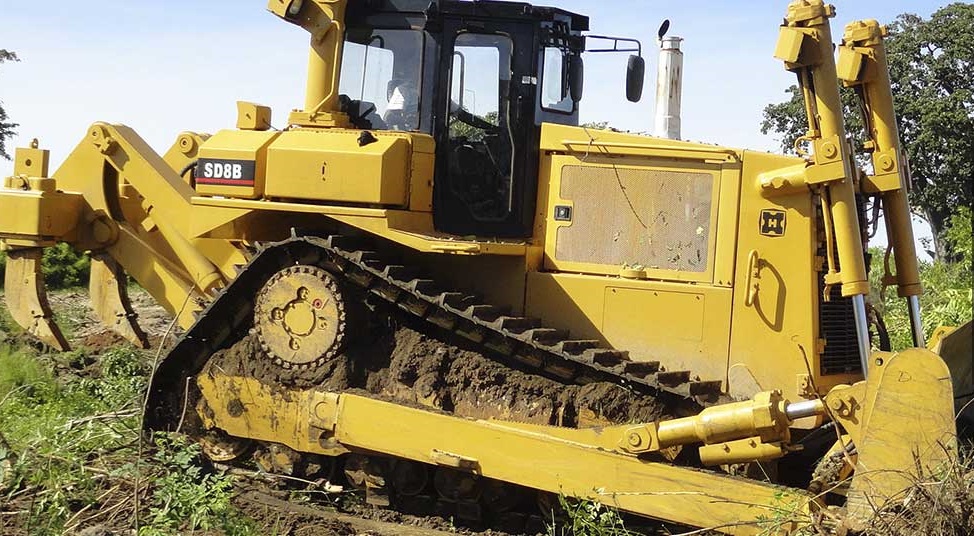 Can you dig with a bulldozer?
In many cases you can use a bulldozer for excavation, but it is important to note that they are not designed to dig deep holes. Here are a few things to keep in mind when you are considering digging with a bulldozer.
1 The vast majority of bulldozers are equipped with a shovel-like attachment. It is designed to push debris out of the way, making it easier for other machines to dig and shape the land. However, you can do quite a bit of pushing to dig shallow, wide holes, such as ponds and lowlands.
2 Most bulldozers are used to remove dirt, soil and clear land. If you want to dig deeper and focus on one spot, then a bulldozer may not be the best choice. Instead, you should choose an excavator.
3 If you want to dig a good hole in an efficient way, then get a hoe. The most common hoe is called a backhoe. It faces the operator rather than outward, allowing the operator to easily view the contents of the backhoe bucket or scoop.
4 Bulldozers often weigh more than 10,000 pounds, so don't operate one without proper knowledge. Consider training courses or hiring a professional to get the job done.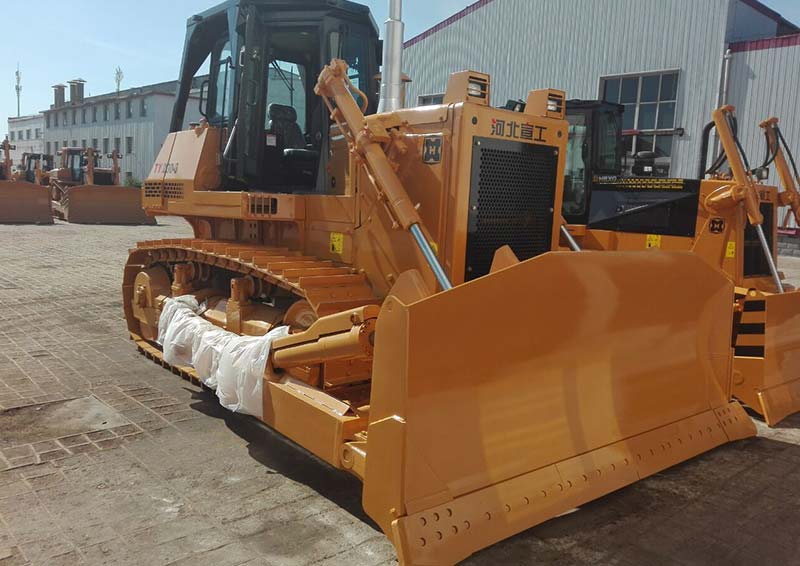 TY230-3 Bulldozer
Common Problems and Quick Fixes
As with all excavation sites, mistakes are sure to occur if you don't take the necessary precautions. Fortunately, they are easy to avoid.
Never overwork a bulldozer
Bulldozers seem to be some of the most rugged equipment in the industry, and that's largely true. However, you need to know what size dozer you need before you start clearing land and overworking the system. Light bulldozers may overheat, or they may not be able to remove the dirt and debris that gets in your way.
Remember to remove all nearby debris
Tree stumps, brush, rocks and other debris can make excavation much more difficult than it should be. Use the front of your bulldozer to push everything out of the way and start digging. If you notice large rocks and roots in the ground, you can use the blade of your backhoe to cut them out.
Know the soil before you start digging
Sand, dirt and clay all have different textures and densities. Knowing your soil will give you an idea of what type of equipment you need, where you should make your piles, and what happens when you move away from the surface. For example, sand is easy to dig through, but a pile that doesn't fall apart is a bit frustrating.
Conclusion
Bulldozers can be easy to dig if you know what you are doing. With the information in this article, you can start digging ponds, gardens and other locations without any worries. Plus, you'll be prepared for any challenges you may encounter. Please contact HBXG if you want to buy dozers, we are specialized in producing and maintaining heavy vehicles including snow groomers and cultivators.