Where Can Wheel Loaders Be Used ?

Jul. 18, 2022
Wheel loaders are also known as front loaders, and these are heavy-duty machines that are typically used to load other equipment or materials using a bucket. Here's a guide to what you should know about wheel loaders before buying one for your project.
What is a wheel loader?
Wheel loaders are known by many names, such as front-end loaders, front-end loaders, wheel loaders, bucket loaders, shovel loaders and dump loaders. A wheel loader is a heavy-duty piece of equipment that is typically used on construction projects and building sites. A wheel loader uses an arm to raise and lower its bucket, and a crank to open and close its bucket. A wheel loader can lift almost anything, such as debris, gravel, dirt, mud, pallets, etc. Because it uses wheels, it offers better maneuverability on the road and does not cause any damage to asphalt or concrete. Attachments are also available to make it suitable for any type of project you have.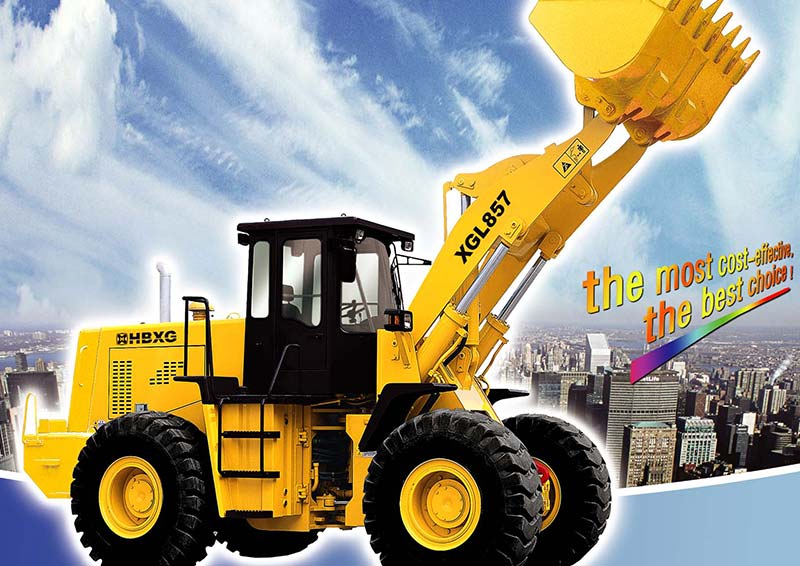 Wheel loader applications
Wheel loaders are machines with great power and durability and most construction sites use them to get a number of tasks done quickly. These machines can dig, haul, carry and transport. Wheel loaders can also be used to help build roads, prepare job sites and assist with cleanup after completing a project.
Block Handling
Wheel loaders used for block handling require heavy lifting and transporting blocks at all times of the day, even on uneven, wet and steep ground.
Rock handling
These loaders are designed and built to deliver the highest performance and results. Rock handling loaders have enough strength, stability, traction and durability to withstand hot and dusty environments.
Waste Handling
Waste loaders are specialized for different tasks in waste handling and recycling applications, such as collection, transportation and sorting. These machines are typically used in landfills and can handle any type of waste, regardless of size.
Slag handling
Usually found in steel mills. Slag handling loaders are among the most robust loaders available. Typically used in one of the most dangerous environments for machines and operators, handling high temperatures, dust and toxic fumes. These loaders provide insulation and thermal protection to complete these projects.
Reprocessing
These loaders offer maximum productivity and are designed to transport large amounts of material to minimize loading cycles. This loader makes projects more convenient and time-saving.
Agriculture
These loaders offer uninterrupted performance and can work all day long. Agricultural loaders can be used indoors or outdoors to transport a variety of loads around the farm, even in the harshest weather and ground conditions.
It's a good idea to ask your potential manufacturer for suggestions or a second opinion to make sure the wheel loader you want is right for the job on your project. Volvo Construction Equipment offers wheel loaders of all sizes for your future projects, and HBXG has experts available to guide you, offer advice and answer your questions.