Do You Know the Evolution of Excavators?

Sep. 05, 2022
Excavator can be competent to excavate gravel, soil, ore and other types of materials, so from his birth, it has been "used", is indispensable in the construction of various projects earth moving machinery. In recent years, the excavator is ushered in the rapid development, has become one of the most important construction machinery in engineering construction. So, in the construction of the pivotal excavator, in the end, what kind of development history?
Early excavators
● As early as the end of the 15th century, the prototype of excavator began to appear. In Italy, where water shipping was the main mode of transportation, silt dredges appeared.
● According to "Da Vinci's Notebook", the dredge was made of two canoes side by side, with a runner between the sides, and a bucket was installed on the runner, which was driven by human power, allowing the bucket to probe into the bottom of the river to dig the river silt and clean the river.
● The bucket capacity of the early excavators was small, less than 1 cubic meter, and the driving method was also by human power.
● In the 18th century, the emergence of the steam engine caused the Industrial Revolution, which also led to the emergence of modern excavators powered by steam.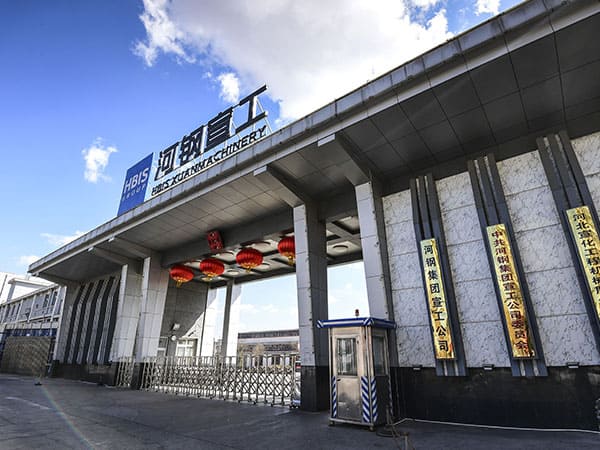 The world's first excavator
●Between 1833 and 1835, American William Otis designed and built the world's first single bucket excavator driven by a steam engine and mounted on a railroad flat car.
●The boom swivel was still pulled by human power with a rope, and the productivity was about 35 cubic meters per hour. This is the ancestor of modern excavators.
●The first modern excavator was realized to be free from human-powered machines, but it was still only a single bucket excavator.
●With the advent of the industrial revolution and technological progress, people entered the era of machine production, and more and more machines and equipment began to be used for infrastructure construction.
● At this time, excavators also underwent a series of technical improvements, and more mature multi-drawer excavators began to appear, with much higher work efficiency and improved performance than the first modern excavators.
HBXG was founded in 1950 and was the pioneer of crawler bulldozer manufacturing in China. Now a state-owned listed company and a leading bulldozer manufacturer, HBXG is located in the historic city of Xuanhua in northwestern Hebei Province, just 175 kilometers from Beijing, the capital of China.