How To Choose a Crawler Bulldozer?

Feb. 17, 2021
Crawler bulldozers are the main types of earth shovel and transport machinery products. They are widely used in mining, water conservancy, construction, road construction, coal mining, ports, agriculture, forestry and national defense projects. They can complete excavation, accumulation, backfill, and leveling. It is ideal equipment for short-distance transportation.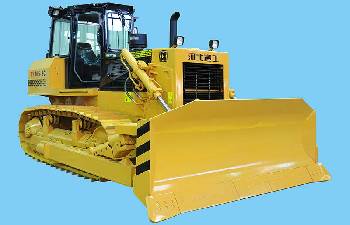 Crawler bulldozers
How to choose a bulldozer?
There are many brands and types of Bulldozers on the market. Users can choose suitable models according to the following aspects.
1. Determine the type of bulldozer
Determine the dry land bulldozer or wet land bulldozer according to the soil quality of the construction site, and then select the type of bulldozer working device and attachment type according to the specific operation object.
2. Determine the engine power
The user should choose the power of the bulldozer engine according to the size of the project and the actual working conditions on site. For example, bulldozers with different horsepowers can be selected for general engineering construction, highway construction, water conservancy engineering and infrastructure construction.
3. Pick up the car inspection items
The factory inspection is a complete machine inspection for each finished bulldozer before leaving the factory. The inspection content, inspection items and inspection conditions are carried out in accordance with the provisions of "Bulldozer Factory Inspection 2". The user can check according to the following table when picking up the truck.
The company also provides different types of bulldozers for different projects, please feel free to contact the Bulldozer Supplier if necessary